We Are Proud To Announce Our Corporate Partners

About Movement Bank
At Movement Bank, we view money differently. We see the purpose, not just the green paper or numbers on a screen. Movement is about loving the people we serve, the dreams they cherish and the communities they embrace.
Step into the chaos and restore integrity and service.
This approach to banking isn't easy. It's disruptive. It's different. It's a stark contrast to the unhealthy relationship most people have with their banks, where bankers win when customers lose. We've all experienced those painful moments when our misfortune created profit for a financial institution.
This broken relationship over the years has crimped our economy, created dangerous cycles of debt and cost people jobs, homes and security.
Movement Bank was born for these times. As people suffered, our founders seized opportunities to step into the chaos and restore integrity and service to the financial system. They believed financial institutions should serve people, not money.
You might say it another way: "Love your neighbor as yourself."
MB Calculator- https://www.movementbank.com/resources
---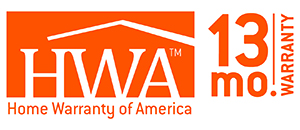 About Home Warranty of America
At Home Warranty of America, Inc. we have built our business on simplifying the lives of our customers and helping them immediately, in a time of great need and uncertainty. We strive to always offer our customers fast, easy solutions with our network of qualified service technicians. You are looking for good value for your money, and we believe we provide that value through protection against the high costs of home and appliance repair. For more information, visit www.hwahomewarranty.com
The Triangle
Real Estate Searches
New Listing Email Alerts
Get Pre-Approved
What's My Home Worth